Statistically, divorce rates in America are dropping from their peak in the 1980's. In fact, nearly 70% of the couples married in the 1990's are still together. There is no shortage of research dissecting the fluctuations and causes, it makes sense that younger people are waiting longer to commit. Maybe they are building a stronger economic foundation to eliminate the financial stress that can devastate any relationship.
Finding love a little later in life can often be accompanied by children from previous relationships. If you can recall the earliest depiction of modern families in the media, you remember "The Brady Bunch," or the Kardashians/Jenners.
A blended family consists of a couple and their children from this and all previous relationships. Although advantageous to your family, it adds complications to your estate plan. Estate planning is always a good idea but it should be airtight to keep the family together and minimize disputes.
Estate planning is essential for blended families.
If you or your loved one has entered into a committed relationship that has united your children – congratulations. A solid estate plan can address all of the moving parts that could cause contention should you or your partner die or be unable to make vital decisions on your own. As the saying goes – "an ounce of prevention is worth a pound of cure". Keep your family together during the stressful time of grieving.
In the estate planning process, one attorney can typically represent both spouses jointly, as long as they consent to this joint representation, there are no conflicts between the spouses, and the parties understand that separate communications between either party with the attorney, or both parties and their attorney, are not confidential.
When dealing with a blended family, however, a couple's joint representation may bring problems.
If either spouse had children from a previous marriage, for example, they may choose for these children to be the major beneficiaries of their own Will. Having an attorney represent both parties, in this case, may be problematic due to the parties' differing interests in their beneficiary designations. As a result, an attorney who would have previously represented both parties in their Will-drafting needs may advise the spouses to seek separate legal counsel.
In these cases, the best approach to avoid a dispute is to get everything in writing, and not to wait years and years for everything to be written down in an estate plan. Seek the guidance of an estate attorney in the state of your primary residence to ensure that your legal advice is relevant and accurate. Consider the inclusion of a "no-contest" clause in your Will so that once finalized it cannot be legally challenged by new family members seeking a share of your estate.
Seek Guidance from a Columbus Estate Attorney
Contact Columbus Ohio estate attorney AmySue Taylor immediately for additional information on creating a Will or if you have any questions about estate law in Ohio.
More articles you might like…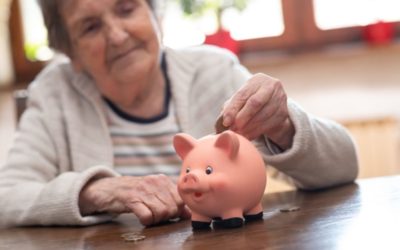 Do you have a beneficiary with special needs who are ill-equipped to manage the inheritance? What...
read more