Is your Last Will and Testament written? How about your wishes for your children? It may not be something you think about often, but it definitely should be. An estate plan is one thing, but the well-being of your children should be your top priority. If you have minor children, it's imperative that your Will include the names of any legal guardians to choose to take care of your children if you die, become disabled, or otherwise be unable to provide for them.
However, before you name a guardian, be careful to avoid these 5 common mistakes:
1. Failure to think long-term
Have you considered what would happen if your chosen guardian were to pass away? By creating a backup plan, you're providing an answer to the 'what-ifs'. This is always a smart move and will give you total control of the well-being of your children even if you're incapable.
2. Forgetting to provide instructions on how your children are raised
Maybe you have a preference about the school they attend or the food they eat. Your wishes should be honored, but if they aren't properly dictated, you can't guarantee that they learn to play softball, take an art class. No detail is too small if it's important to you.
3. Listing just one guardian
We touched briefly above about the importance of thinking long-term. Selecting 2, 3 or even 4 guardians only further secure your children's future. The first listed guardian may not work out for one reason or another. Maybe they've moved out of state and you wish for your children to remain in their current school. Perhaps they've gotten married and their spouse has a different idea of what their futures hold. It's impossible to predict. Have backups.
4. Knowing who you don't want raising your children
Most people, when first thinking about appointing a guardian, immediately have "absolutely not's" before knowing who they "absolutely would" choose. Documenting who you want and don't want will settle any future arguments. If your extended family members disagree with your choice of guardian, there's nothing they can do. This is especially important if you're divorced and have primary custody. Make it clear how much influence your former spouse can have on your children and your decisions for guardianship.
5. Appeasing family
This probably goes without saying, but choosing your Aunt Meg as guardian just because you feel pressured to do so, is not a smart move. No matter if they're a friend or family member, you should never be pressured into naming a guardian that you don't know with absolute certainty will follow your wishes. This is your decision and it's an important one. Don't allow yourself to be swayed.
Superior Guidance from a Columbus Estate Attorney
Drafting a Will and naming a legal guardian for your children can get complicated. AmySue Taylor will lead you through the entire guardianship process and answer any questions. Call us.
More articles you might like…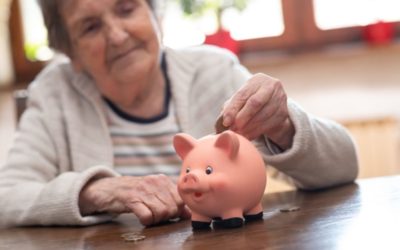 Do you have a beneficiary with special needs who are ill-equipped to manage the inheritance? What...
read more