Caring Solutions since 1992
Protect what you have spent a lifetime building.
AmySue Taylor is a leading Columbus estate attorney. When your needs relate to planning, administration, probate, or a will contest; we want to be your legal counsel. As a litigator for over 30 years, attorney Taylor is uniquely qualified to prosecute or defend your rights if mediation efforts are exhausted.
Top Lawyer – Martindale-Hubbell Peer Achievement Award 2021
America's Most Honored Professionals Top 5 Percent.
Estate Attorney in Columbus OH
Finding a lawyer you can trust to guide you through the estate planning process, decisions that will affect you and your family for years to come, is crucial. It can also be difficult to find the lawyer who's the right fit. You need an estate lawyer who has a in-depth understanding of the various issues involved in putting together an estate plan, such as making sure your children are raised by whom you want in the way you want, minimizing tax liability, and assuring that your heirs receive their inheritance in a way that does not cause them more harm than good.
WHAT DOES AN ESTATE LAWYER DO?
An estate planning lawyer should have expertise beyond the preparation of a last will and testament. Although a last will and testament is a good fit for some, one size does not fit all. A lawyer who works in estate law in Columbus must also be familiar with complex estate planning tools, such as revocable and irrevocable trusts, asset protection, and the process of probate and trust administration, which may include potential challenges to trust and will instruments. An estate attorney must be able to respect the risks inherent in each client's proposed estate plan strategy, clearly convey the risks, and suggest a strategy that will minimize risks while ensuring a client's goals are achieved.
ESTATE IS WHAT WE DO.
If you have tried to seek advice from a general practitioner, or worse an online resource trying to sell you on a one-size fits all approach, chances are something is lacking. Estate law is an especially nuanced area of the law that requires perpetual educational updates, and you deserve a professional with that dedication.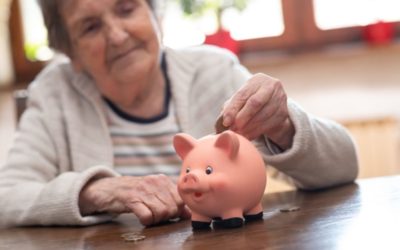 Do you have a beneficiary with special needs who are ill-equipped to manage the inheritance? What about when it comes to bequeathing complex assets that require ongoing attention after you're gone? This is where a trust can help. When you use a trust, you bypass...